Have you adopted from Noah's Ark Animal Shelter recently? Please show your support and share your story on how your new fur baby has impacted your life for the better! Not only will it fill our heart with love to read them, but you are also supporting your local animal shelter at the opportunity for grant money to help continuing to save animals' lives!
Since 2013, more than 30,000 adopters have shared Love Stories detailing all the ways their pet changes their life to help make more than $5M in Holiday Wishes come true for the animal welfare organizations that work hard year-round to make these adoption matches possible.
You can share your Love Story by Sept. 20th for a chance to earn a Holiday Wishes grant award for the organization you adopted from!
Winners will be announced during the 2021 Holiday Season.
Follow this link to take you to Petco Foundation's website to post your Love Story now!!
https://petcofoundation.org/lovestories/
Thanks again for all you to supporting Noah's Ark!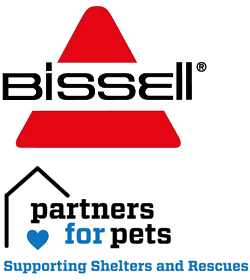 Bandit and Cooper are a bonded duo that came in together. They are both house broken and heartworm negative. They love each other so much we want them to be adopted out together to their furever homes. <3
Cooper
Bandit
This precious duo came into our care over 3 MONTHS ago! I am not sure why they keep getting overlooked as they are so well mannered, house broken, and sweet as pie. Jumbo (male) and Matilda (female) are Pitbull mixes and are both large dogs, but I will say with how well mannered they are they are easy to care for. These twins are looking for someone to walk them around the neighborhood and come home to some comfy beds to lounge with afterwards! They really love each other too, so I really do not want to see them separated. They have been here too long and as much as we love them here SO MUCH it is time for them to be spoiled by a family that loves them the same way we do. They are both heartworm negative and fully vetted awaiting their special person to take them home. Please give us a call at 9406659800 and we would love to tell you all about them and schedule you an appointment to meet these loving animals.
Jumbo
Matilda
Who needs the perfect little ranch dog? This girl right here is everything you have been looking for! This is Sugar, she is a 3 year old Heeler who is looking for a nice place with land to call her furever home. She is very smart and stays right around the same spot you put her outside so we assume she would not roam off your property. She can be picky to her dog friends so we recommend she be the only dog in the household. Do not let that stray you away as Sugar loves to give hugs and cuddles so you will always feel her unconditional love. Sugar always uses the potty outside when we take her but she will need a little reminder at her new home to fully make her housebroken. Sugar is all around such a great dog and you do not want to miss your chance on adopting this beauty.
Did you know we are FULL of kittens?! Whether you are looking to adopt an adult cat, teenage kitten, or young kitten….. we will find a fur baby for you! Come see us today and you can meet all of our little fluffs!
Neveah is something special to us here at the shelter. Neveah was surrendered to us due to her age in her life. She is a 7 year old Pit Bull mix. Being surrendered due to unloving owners is no fault to her own. She has kept an open heart here at the shelter and has shown us nothing but a sweet girl that she is. Neveah is still willing to wait for her new furever home and we promise you will want to come in and meet her! Neveah may seem older on paper but you would never see that in person. Neveah loves to play with squeaky toys and will chase them all around the yard. She still has a lot of curiosity in her and she loves to smell her new surroundings to see what was there prior. Neveah is such a love bug and will sit in your lap once you sit down. She does love her booty scratched and will start kicking her leg once you get her just in the right spot! Neveah deserves the best home and we are so excited for her to get adopted!
You will never know true love until you get you a dog like Gumbo. Gumbo is the happiest dog we have here at our shelter. He is always up for some cuddles and a nice booty scratch. He does not take much maintenance and will always be down to Netflix and chill with you. Gumbo always has this smile on his face and he will always be happy to see you. Imagine you come home from a long day at work and have Gumbo greet you at the door. His smile alone will melt away any stress and worry you may bring with you and his sweet kisses and loving cuddles will be the remedy. Everyone should have a Gumbo in their life, and if you are missing yours then please come adopt him! Gumbo has been neutered, microchipped, and is up to date on all his age appropriate vaccinations, meaning he is go home ready today! If you are interested in adopting Gumbo please give us a call at (940)665-9800 and we can set you up an appointment to come in and meet him.